Charlie Sheen Wasn't Enough? Chuck Lorre Slams The Bachelor In Nasty Vanity Card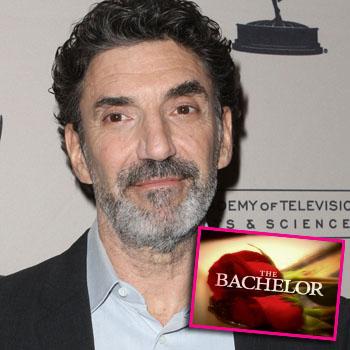 Article continues below advertisement
"What does it say about us when a black guy's in charge and we say things like 'it's time to take America back'?" Lorre wrote on his website. "What does it say about us when we think the institution of marriage is threatened by gay people who love each other, but not by idiotic game shows like 'The Bachelor'?" he wrote.
Hollywood's Biggest Trainwrecks! 12 Stars Who Made 'Hot Mess' History
This didn't sit very well with Elan Gale, a Bachelor producer who Tweeted: "Someone has been freebasing crushed up copies of Dharma & Greg DVDs" and then sent another one: "Two and a Half Men. Zero salient points."
This is mild compared to the height of the epic battles between Chuck and his then co-star, when Charlie called Chuck a "moron" a "little worm" and said he was hiding behind "narcissism, "greed" and a "hatred of…women."
Chuck's anti-Bachelor rant didn't go unnoticed by the show host Chris Harrison, who retweeted Elan's quotes and Robert Mills, the executive producer of the show, wrote "Ironic that Chuck Lorre decides to bash #Bachelor and one of his stars Kaley Cuoco is a card carrying member of #Bachelornation."