Dancing And Sex Cardio Cocktail! Cameron Diaz's Tip For Burning The Most Calories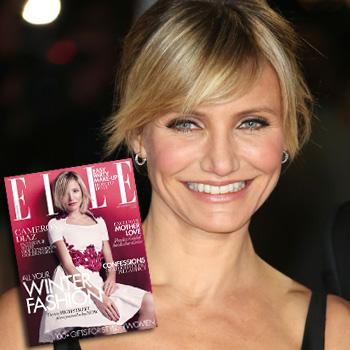 Article continues below advertisement
"Depends on what kind of sex you're having," she boldly responded. "Try 'em both! Do them both on the same day, that's what I say!"
Often asked how she maintains her flawless figure, she explains that her upcoming book attempts to educate people and how eat right.
"It's not about what I eat or do what I do," she says. "It's really about the information, so that young girls and women can look at it and make their own choices.
"I'd hate to give them guidelines of what I do. My hope is that I give them all the information so that it doesn't matter what I or other people do . . . I'm excited about my discipline which revolves around a protein, a grain and a green."
And while many women consider their diet a burden, Cameron actually enjoys sticking to a regular regiment.
"I want to be disciplined," she said. "It's not a limitation to me; it opens up my life to so many opportunities."