Nine-Year-Old Boy Spends Parents' $4,000 Life Savings On Candy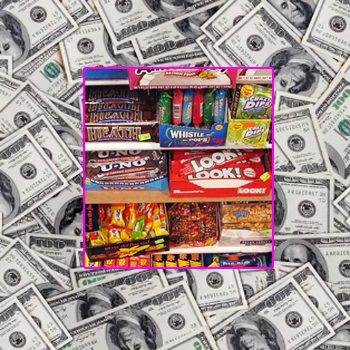 By Debbie Emery - RadarOnline.com Reporter
One little boy clearly didn't get enough Halloween candy this year – so he raided his parents life savings and splashed out $4,000 on sweets!
The nine-year-old from the Ukraine stole the money that his mom and dad kept hidden under the mattress for a rainy day and blew the whole lot at the Konotop candy store, according to to Russian and international news agency RIA Novosti.
Article continues below advertisement
"The disappearance was first spotted by the father, a shift worker who had just returned home," said Tatyana Kushnerova, a spokesperson for the local police.
"He opened the stash and saw that it was empty."
The looting for lollipops required a high level of cunning from the boy – and an accomplice – as his parents kept their savings in dollars and euros rather than the local Ukrainian currency, so he used an adult friend, who reportedly had been diagnosed with a mental disorder, to help convert the money, reported the Huffington Post.