Kyle Richards: I'll Eat Candy Corn "Until I Get a Migraine"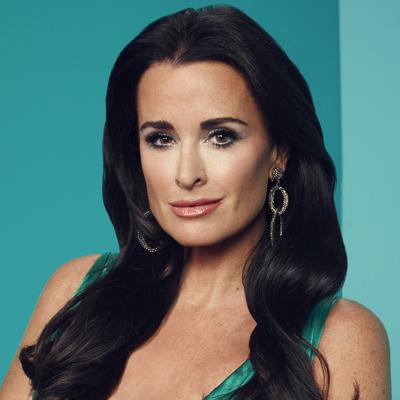 This Real Housewife does more than pick fights all day! Kyle Richards, 43, star of The Real Housewives of Beverly Hills, splits her time between managing a boutique, Kyle by Alene Too, and juggling her kids — and she still finds time for yoga! Here, she shares her favorite things with Star.
FAVORITE HALLOWEEN CANDY:
Candy Corn! I will eat them until I get a migraine!
FAVORITE THINGS TO DO ON THE WEEKEND:
Article continues below advertisement
Lunch with the entire family at The Beverly Hills Hotel, then hang out at my store!
FAVORITE LUNCH SPOTS:
Mr Chow, Il Pastaio, Villa Blanca and La Scala in Beverly Hills.
FAVORITE NAIL COLOR:
I'm obsessed with gels! Right now, I have an ombré manicure with navy and rose-gold glitter.
FAVORITE TV SHOW:
I love watching the other franchises of The Real Housewives, I have to admit. I also love Once Upon a Time and Dateline.
FAVORITE WORKOUTS:
I love Spinning, yoga and hiking.
FAVORITE CHARITY:
I love the Make-A-Wish Foundation, the Children's Hospital Los Angeles and anything raising awareness or money for breast cancer.