Nun With A Very Bad Habit! Sister Caught On Camera Stealing Beer!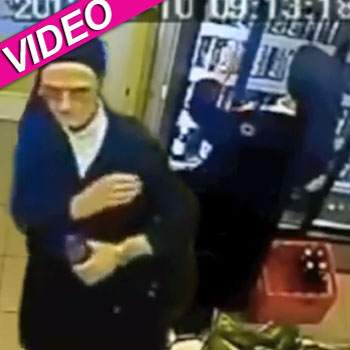 Article continues below advertisement
Possibly knowing that alcohol can cause dehydration, the stealth thief moves onto another cooler, grabs a bottle of water and pockets that too! Before we know it, she's out of the door and probably back to the nunnery to enjoy a cold one!
Sadly, it is not known where the footage came from or if the video is a hoax - but so far the 51-second clip has generated more than 225,000 views on YouTube.
Now she's been caught, we wonder if she'll have to go to confession?