Vatileaks! The Pope's Butler Arrested On Suspicion Of Leaking Secret File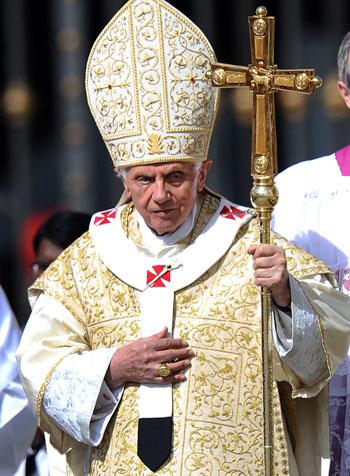 It's a mystery denouement so clichéd that it's avoided by Hollywood movie makers and mystery writers alike.
But it seems that in The Case of the Leaked Vatican Documents, the butler really did do it!
Pope Benedict XVI's trusted manservant was arrested Friday by Vatican police on suspicion of stealing the pontiff's personal papers.
It's the culmination of a five-month scandal dubbed 'Vatileaks' that truly blindsided The Holy See.
Article continues below advertisement
It all centered on letters to the Pope about alleged Vatican corruption and power struggles, which mysteriously surfaced on Italian TV.
At first it seemed like the basic framework for a new Dan Brown novel, but yesterday's twist turned the saga into an Agatha Christie plot – or the final scene from 1985's Clue.
Paolo Gabriele, 40, was caught red-handed (no word yet on whether it was in the library, kitchen or billiard room) with secret Vatican documents.