Olivia Munn Reveals How Beer-Chugging Contest Scored Her A Movie Role!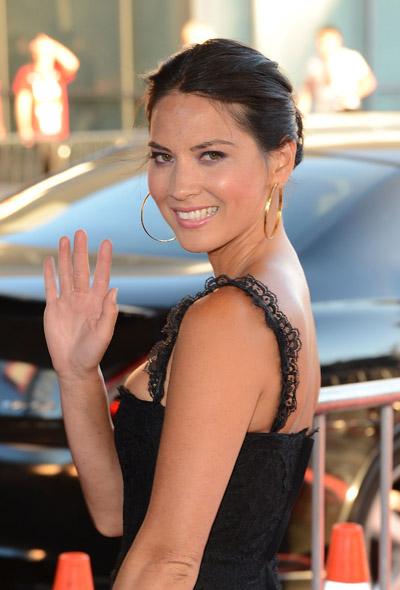 No one is hotter than Olivia Munn. While legions of men certainly agree, we're actually talking about the brunette beauty's career. Fresh off a role in Magic Mike, the former Attack of the Show host has had a chance to show off her range as Sloan, a financial analyst, on the HBO drama The Newsroom. And now she stars in The Babymakers, a very raunchy comedy from the Broken Lizard comedy troupe (Super Troopers). Olivia, 32, tells Star about her recent success.
Article continues below advertisement
We heard you were a hit at Comic-Con!
We did a special screening of the movie, and it was like the mother ship calling me. It felt so nice being there — it's like everyone's gone to nerd camp together.
What's your role in the movie?
I'm one half of a young couple who are trying to start a family, and we find out he's shooting blanks. But he used to be a sperm donor — so we have to break into a sperm bank to steal back the last vial he donated years ago. It's a spermbank- job movie!
How did you get the role?
I met Jay Chandrasekhar, the director, while I was hosting AOTS, and we did a beer-chugging competition. I was the last person to go and I was up against my cohost, and I actually was able to chug the beer quicker than him. Jay said to me afterward, "You opened up some sort of second lung." After that we became fast friends.
What's the key to your character on The Newsroom?
I normally speak very fast, and so does my character. But the dialogue is like learning another language or learning to play an instrument. There's a melody to Aaron Sorkin's writing. Its great!