Exclusive
Ariel Winter's Mom Claims Her Daughter's 'Modern Family' Success Is 'Because Of Me'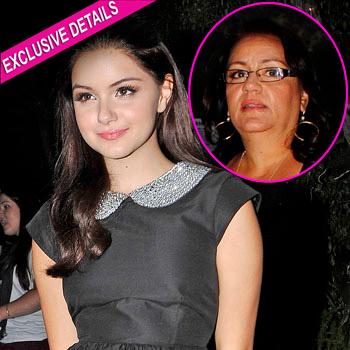 Article continues below advertisement
The judge appointed Gray as Ariel's temporary guardian pending a hearing on November 20, and also ordered her mother to not have any contact with her teenage daughter. The actress didn't testify at the hearing.
"I'm waving her appearance in light of her expressed and demonstrated nervousness and anxiety in regard to these proceedings," Judge Michael Levanas told Workman at the onset of the hearing. However, Winter filed her own legal papers asking that Gray be appointed as her guardian.
MORE ON:
Celebrity Justice
Gray testified that she had been placed in foster care as a teenager and that she had suffered physical and emotional abuse inflicted by her mother.
"Your Honor, I just want to hold the position that I have been asked by my sister to a temproary guardian. But I hold the position that I want my mother to get help and I would love my mother and my sister to be able to work out their differences and I would love -- I'm holding that position. I'm not trying to take anybody's money or anybody's stiff. I don't want control of the estate any of that stuff. I'm only here for her safety because she's asked me to be here. That's why I'm here and not to -- I'm only holding that I hope and pray from my past experience that my mother can get help and that his can be better. I just want to say that," Gray told the judge.