Teen Mom Farrah Abraham Goes Under The Knife Once Again! Hopes It Will Bring Her Love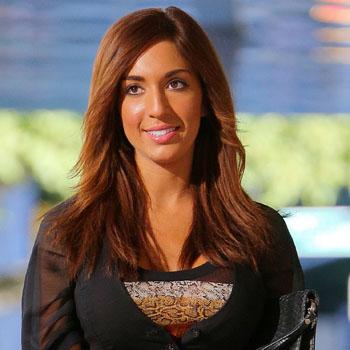 Farrah Abraham has gone under the knife once again, according to reports.
Two years after allowing MTV to film her breast augmentation surgery, the 21-year-old Teen Mom star has now undergone rhinoplasty and a chin implant.
The double procedure was performed by famed plastic surgeon Dr. Michael Salzhauer in Miami, Fla., who said he gave Farrah a bigger chin to "balance the alignment" of her face.
Article continues below advertisement
"I've hated my nose since I was 13," the single mom confessed to In Touch magazine.
"I don't have to hate anything on my face ever again. I feel gorgeous," Farrah beamed.
Despite the surgery taking only 45 minutes, Farah revealed, "There was pain. But it was worth it."
Farrah insisted her surgeries, $16,000 for face and $5,000 for breasts, were prompted by insecurity. But she did hope her new look would help her career and love life.
"It's said that if you're happier, you have better luck with relationships," the reality TV star reasoned.
Farrah has struggled to find love since her daughter Sophia's dad, Derek Underwood tragically died in 2008.
At only 21, some have questioned Farrah's wisdom in having plastic surgery at such a young age. However, she feels she's waited long enough.
"I wanted to be fully developed, and I feel 21 is that age," said Farrah, who is not worried about what her daughter thinks of the drastic changes.
Article continues below advertisement
"I've told her that mommy just wants to be a beautiful butterfly," Farrah explained.
And will we ever see Farrah walk into a doctor's office for more surgery? Don't bank on it, she's happy as she is!
"I have a beautiful daughter who has a beautiful and happy mommy! I'm fine with never walking into another doctor's office ever again," she vowed.
RELATED STORIES:
Teen Mom's Farrah Abraham: 'She Abuses Adderall & Xanax While Chugging Booze,' Says Pal