Exclusive
Robert Pattinson & Kristen Stewart Reunited, But For How Long? Suffering 'Serious Trust Issues'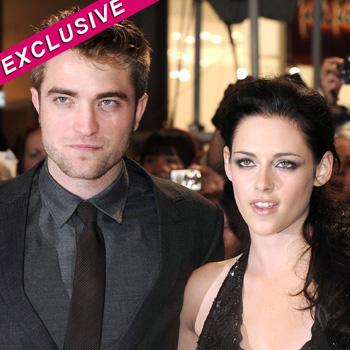 Article continues below advertisement
"The love story between Robert and Kristen is still a bit of a conundrum, it's a weird relationship" a source close to the couple reveals. "Despite claims that all is rosy – he's still not completely convinced that giving their relationship another chance is the right thing to do.
"For one, his family and friends are totally against the idea – and although he's his own man and makes his own decisions there are times when he thinks they are right.
"And there are moments when he continually asks her questions about the affair – so it's all still very tense — they have some really serious trust issues.
"But they were brought together again by a great friendship so there could be hope. Robert thought Kristen was the girl he was going to marry.
"However, that's all on hold for the moment until they try and work things out. This could go either way." the source concludes.
Article continues below advertisement
As RadarOnline.com previously reported, Robert's friends don't believe that the reconciliation between the two will last any longer than the promotional tour of the upcoming Twilight Saga: Breaking Dawn Part 2.
"Kristen and Rob's friends absolutely don't believe that this reconciliation is going to last," a source said. "Rob believes that Kristen didn't sleep with Rupert Sanders, but the fact is, she still cheated on him.
"Rob's pals think it was easier for him to get back together with her right now because of the upcoming publicity blitz they are going to embark on to promote Breaking Dawn. Kristen definitely convinced Rob that this was going to be a bitter-sweet time for them, because this is the last Twilight movie. Kristen loves Rob, no question about it, but she just isn't as mature as he is. Rob's buddies would be stunned if the couple goes the distance."
Article continues below advertisement
And RadarOnline.com also reported, Robert was finally able to forgive Kristen after she told him that she never actually slept with the married filmmaker.
"Kristen and Rupert both told their respective partners that they didn't actually have sex," a source close to the situation previously told RadarOnline.com. "Kristen was absolutely steadfast that she only engaged in several make-out sessions with Rupert, but never slept with him. Rob didn't believe her in the beginning, but as time wore on he accepted her explanation. Kristen has given Rob passwords to her voicemail and e-mail account to prove she has nothing to hide and will do anything to get his trust back."