Exclusive
Redmond O'Neal Formally Released From Court Ordered Rehab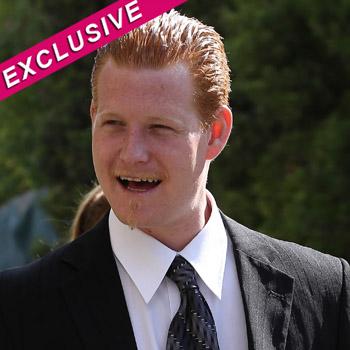 By Jen Heger - RadarOnline.com Assistant Managing Editor
Redmond O'Neal, the son of late actress, Farrah Fawcett and Ryan O'Neal was formally released from his year long court ordered rehab program Tuesday morning, and is "extremely excited for the next phase in his life," RadarOnline.com is exclusively reporting.
"Redmond was formally released from his treatment facility by Judge Keith Schwartz during a progress report hearing this morning," O'Neal's attorney, Richard Pintal tells RadarOnline.com exclusively. "Redmond will remain on formal probation until 2016. Redmond is extremely excited for the next phase of his life and his recovery. Redmond is ready to transition out of the treatment facility and getting settled with his freedom. Redmond has had numerous offers for employment and is considering all of them. Redmond will be getting his skateboard and boogie board out of storage, and will definitely be hitting the beach."
Article continues below advertisement
As RadarOnline.com was first to report, Redmond formally pleaded no contest to felony possession of heroin and a firearms charge after he was pulled over by cops in Venice Beach a year ago. Redmond was sentenced to one year of intensive rehab therapy by Judge Keith Schwartz.
He has battled an addiction to heroin for most of his adult life, but is ready to begin a new life, without drugs.
"Redmond will be required to check in with his probation officer and will be randomly drug tested as requested by the probation department and his treatment team. Redmond is going to be working very hard at his recovery. Judge Schwartz also ordered that Redmond have a sober living companion stay with him for 30 days. Redmond is completely focused on his sobriety, and is ready to live a new life. Redmond is dedicated to his sobriety, and the court recognizes that," O'Neal's famed attorney says.