Pippa Middleton Dating Rich Brother Of British Reality Star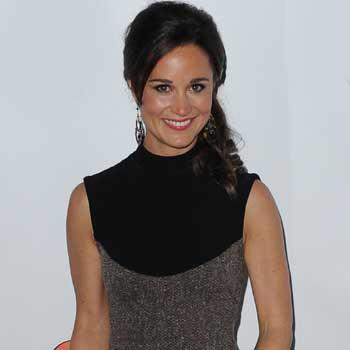 Pippa Middleton is cashing in on her new romance with a rich banker who is also the brother of a British reality star.
The 29-year-old's Kate Middleton married Prince William, the future King of England, but she has been spotted on a series of dates with wealthy investor James Matthews, whose sibling Spencer is a star on the hit reality TV show Made in Chelsea, a far cry from the royal family.
Article continues below advertisement
According to the Sunday Mirror newspaper the 29-year-old beauty is enjoying the company of the handsome 37-year-old and most recently wined and dined at a top London restaurant where sources say they openly flirted during the three hour dinner.
Matthews is Eton-educated and the chief executive of the Eden Rock Capital Management group which he founded in 2001.
It's not only Pippa's love life which is looking up, she also launched her first book last week, a party planning guide called Celebrate: A Year Of British Festivities For Families And Friends.
MORE ON:
Duke of Cambridge
She spoke at the launch and said: "It is a bit startling to achieve global recognition, if that's the right word, before the age of 30, on account of her sister, your brother-in-law and your bottom.
"One day I might be able to make sense of this. In the meantime I think it's fair to say that it has its upside and its downside.
"I certainly have opportunities many can only dream of, but in most ways I'm a typical girl in her 20s trying to forge a career and represent herself in what can sometimes seem rather strange circumstances.