Patrick Swayze's Widow Lisa Niemi Finds Happiness Again, Three Years After His Tragic Death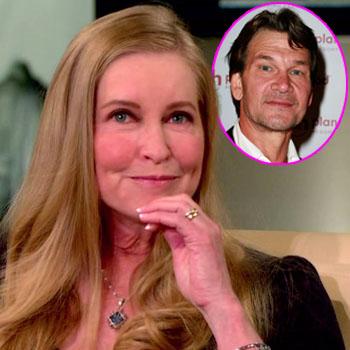 After getting over the grieving process Lisa Niemi has finally found love again after Patrick Swayze.
The 56-year-old widow is being romanced by wealthy jeweler Albert DePrisco and the relationship is beginning to get serious, the National Enquirer reports in their new issue.
"Lisa and Albert were introduced by a mutual friend at a California gathering late last spring," a source close to the couple told the Enquirer. "From the moment they met, there was an attraction between them."
Article continues below advertisement
And after their first date, love-struck Albert was so reluctant to leave Lisa in California and return to his South Florida home that he decided to stay with her a little bit longer.
"Since then the relationship has continued to get more and more serious," said the source.
Trained pilot Lisa has also visited Albert in Boca Raton, Fla., flying her Beechcraft twin-engine plane into the local airport as the pair's love affair moves to the next level.
Bride Suffering From Serious Brain & Spine Tumor Weds In Hospital
"One morning Albert dropped off Lisa at a yoga studio. Then after he returned to pick her up, they met his parents for lunch at Ruby Tuesdays in an upscale shopping area," the source said.
"Both of Albert's parents really seemed to take a shine to Lisa. The four of them spent the afternoon at lunch, chatting and laughing. Before leaving, Albert's parents hugged Lisa goodbye.
Article continues below advertisement