Patrick Swayze's Widow: Why I Stopped Wearing My Wedding Ring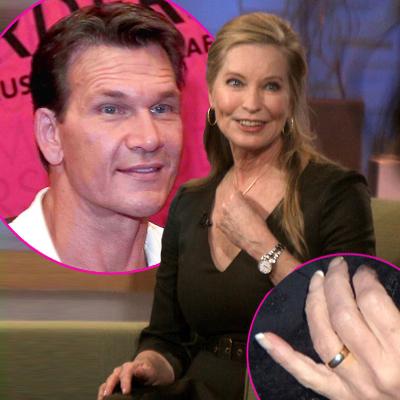 Lisa Niemi Swayze, the widow of the late Patrick Swayze, opened up on her decision to remove her wedding more than two years after the Dirty Dancing star's September 2009 death, in an interview with New York Live on Tuesday.
"About a year ago or eight months ago, all of a sudden, I had this bizarre thought and it didn't really make sense to me, but I had a moment when I went, 'You know what this ring says? I'm married to his physical form,'" said Niemi Swayze, who was married to the Point Break star for 34 years. "And actually my connection to him, since he has been gone, has been much deeper than that.
Article continues below advertisement
"And I felt like in a way, for me personally, wearing the ring was lying about the depth of our relationship."
She added that while her relationship with the Ghost star wasn't always idyllic -- she briefly moved out in 2003 while he battled drinking problems -- that she "would be with Patrick a million times over if I could -- warts and all."
The well-remembered actor died September 14, 2009 at 57 from pancreatic cancer.