Life After Cruise: Nicole Kidman Confesses, 'I Didn't Feel Comfortable At All' With Tom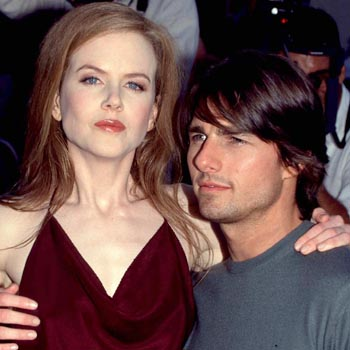 It's been more than a decade since they divorced, but Nicole Kidman still has a few things to say about her ill-fated marriage to Tom Cruise.
The Academy Award winning actress opens up about her relationship with the Top Gun star in the November 2012 issue of Harper's Bazaar, revealing that she didn't feel comfortable and stable until after they split in 2001, and RadarOnline.com has the details.
Article continues below advertisement
Kidman, who hooked up with Cruise in 1989 on the set of Days of Thunder when she was a virtually unknown actress in the United States, and married him on Christmas Eve 1990, reveals the hardship of her "fame by association" years.
"It was like, 'I'm here and I'm clutching onto your arm, and it all feels a little overwhelming and really strange,'" she admitted to the fashion magazine.
"And I was shy. Deeply shy. I didn't feel comfortable at all."
However, Nicole started feeling solace in her own skin after she and Cruise divorced.
"Having your work be the basis of fame, that's a far more stable feeling," she revealed.
After meeting her current husband, Keith Urban, in 2005, Kidman excelled even more, characterizing him as "more like an ocean," than her ex, as "he took me out."
"He just gave me confidence," she gushed about the country singer, "through just being very kind to me and understanding me, opening me up to trying things, my sexuality, those sort of things."