Exclusive
Lohans At War! Michael Slams Dina: She Reminds Me Of Norman Bates' Mother In Psycho!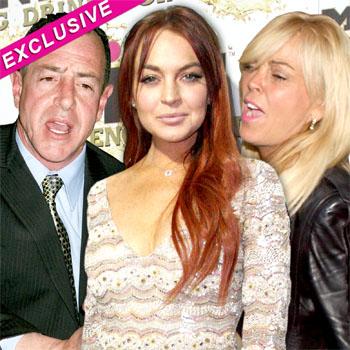 Article continues below advertisement
"I really think her cuckoo has definitely left her clock!"
As RadarOnline.com previously reported, Lindsay reached out to her father during a fight with her mother where the two were battling over the $40,000 Lindsay had given Dina, and Michael tried to intervene on his daughter's behalf.
"Now I hear that SHE wants Lindsay to get an Order of Protection against ME!! Really? For what? Was I the one who was the one who was drunk, high, threatening Lindsay and hung over the other night (after Dina partying all night with Lindsay, then holding her against her will) and then drove Cody to school in that condition?? On the contrary!
"Maybe it's because Dina got wind that I want the court and Child Protective Services to investigate her for abuse of ALL our children, including that of Lindsay's finances!" he continued.
Papa Lohan slammed her parenting skills, saying: "Bottom line is Dina is a danger to our kids and everyone can see that! Trust me; God WILL bring the Truth to light and Karma WILL strike again! Just like every other time she lies!"
Article continues below advertisement
The Lohan's have been locked a battle over their children and child support for years, but Michael says he wants the fighting to stop.
"Please understand, for the sake of my children, my mother and the rest of my family, I never wanted nor I want to say anything about Dina BUT I cannot let her lie and cause the collateral damage she does on my children, nieces, nephews and the rest of my family! Why can't she just get help for her issues, get a job and stop? What she is doing is a selfish act and not fair to anyone!"