Matt Lauer Wins Battle With Neighbors To Build Hamptons Horse Farm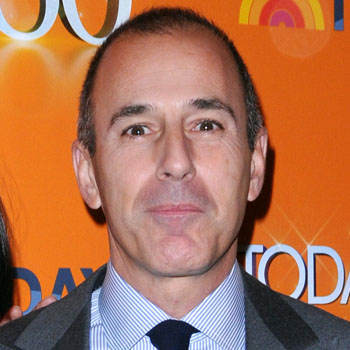 Matt Lauer has won the right to build a horse farm on his new property - but this is NOT welcome news to his neighbors!
The TODAY host recently bought a $3.5 million plot in the super exclusive Hamptons community and has been given the go ahead to create luxury stables big enough to house up to 30 horses.
But local residents are furious about the proposed development, claiming the farm will be too "intrusive" and will cause traffic problems.
Article continues below advertisement
Lauer's 30-acre plot is supposed to be protected under a wildlife preserve mandate but he must have found a loophole…and has officially started construction.
Part of the plan includes renovating an existing barn and building another one, according to the New York Post.
When completed, the stables, just down the road from the news anchor's $15 million mansion, will reportedly boast paddocks and an indoor riding ring.
Lauer's Dutch wife Annette Roque and their three children are believed to be the real horse lovers of the family so the farm is said to be mainly for them.
And in a bid to try and appease the neighbors, it is believed that Lauer, 54, has promised to keep part of the plot on Deerfield Road in the town of Water Mill as a tree nursery.
However disgruntled neighbors told the Post they are still not happy.
Article continues below advertisement
Resident Dee Hunter told the newspaper: "It's just too big. They presented this as a little old family farm.
"But there is supposed to be room for 30 horses? Do they each ride six horses?"
Another neighbor, Harriet Whittenberg added: "Just because Lauer and his wife have this dream doesn't mean that you can take down the quality of life for everyone."
RELATED STORIES:
TODAY Show Cast & Crew Rallying Around Matt Lauer After Months Of Upheaval