Kenny Rogers Reveals His Plastic Surgery Obsession Was Inspired By Dolly Parton, 'I Am Happy' With It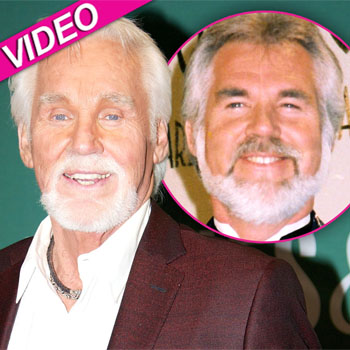 Article continues below advertisement
"There was a time when I had, when I had a lot of money and a lot of time and I thought, 'What the hell, I'll go do something," he told talk show host Anderson Cooper.
"And Dolly (Parton) and I really we used to laugh about it. Really it was all for the sake of what I thought was looking better and I'm not sure what I would like if I hadn't done it so I am happy," he said with a smile.
"You're not going to do any more for now?" asked Cooper.
The Ruby, Don't Take Your Love To Town singer went on to open up about his five failed marriages after revealing in his new memoir, Luck or Something Like It, that he believes he was 85 percent at fault overall.
"I take the blame for it because I think it's a man's responsibility to protect that relationship and I didn't do that. I can say I was too driven or whatever," he told the CNN host.
"I can't say regrets because I don't know where I'd be if I hadn't done this, I could have been working at McDonalds. I regret people I hurt along the way. I don't think I hurt anybody but I don't think I was fair to them. I know all my ex-wives personally," Kenny confessed.
Anderson Live is a nationally syndicated talk show, visit AndersonCooper.com for local listings. The full interview airs on Thursday.