Why Halle Berry Wants To Move To France: Doesn't Want Nahla To Suffer Because Of Her Fame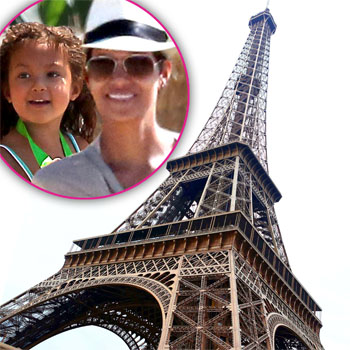 Halle Berry does not want little Nahla to follow in the footsteps of other celebrity kids!
In the midst of her bitter custody battle with ex boyfriend Gabriel Aubry, the Academy Award winner reveals to InStyle magazine why she is trying to move her 4-year-old daughter across the Atlantic to live in France with her and her fiance, Olivier Martinez, and RadarOnline.com has the details.
"It's the appeal of privacy and a greater sense of safety for Nahla," she tells the magazine about why she wants to relocate. "I don't want her to grow up around the tabloids. Because we are followed all the time, she is starting to feel like she is somehow special, and of course she is, but I want her to understand that she's special because of who she is, not because she was born into this celebrity blender."
Article continues below advertisement
However, that doesn't mean that Halle is against her daughter eventually following in her famous footsteps.
"If she decides she wants to work in this industry, I want it to be her choice," she said.
Halle and Aubry have been in and out of the courtroom for several months fighting over their daughter, which has put her wedding to her French fiance on hold.
"I'm not sure where I am going to be living in the next few months, so I have to get that settled first," she reveals about her postponed altar plans.