Exclusive
Amanda Bynes Will Not Be Booked For Hit & Run Next Week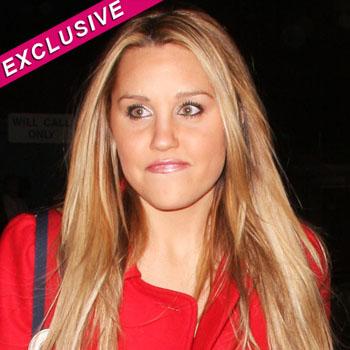 Amanda Bynes will not be formally booked next week for her two misdemeanor hit and run cases as the troubled starlet has managed to get an extension granted, RadarOnline.com is exclusively reporting.
"Amanda's attorney went into court early ahead of next week's scheduled court appearance on October 19 and was granted a continuance," a source close to the situation tells RadarOnline.com. "The judge also gave Amanda an extension for turning herself into the cops to be formally booked. Amanda had been expecting to be booked next week, but the judge is now going to allow Amanda to turn herself in sometime in November. Amanda is in New York City right now and she is trying to launch her fashion career. Amanda will absolutely turn herself in to be fingerprinted and mug shot taken when required to do so. Amanda doesn't have a valid driver's license right now and is off the roads, so she doesn't pose a threat to anyone."
Article continues below advertisement
As previously reported, Bynes formally pleaded not guilty in a Van Nuys, Calif. courtroom on September 27 to charges related to her hit and run cases.
The former Nickelodeon star, who's facing five criminal charges in Los Angeles, including a DUI, two separate hit & run accidents and two counts of driving on a suspended license, doesn't feel the need to stay in Los Angeles anymore since she can't drive and has fled to New York City.
Amanda Bynes Ditches Los Angeles & Moves To New York City!
Amanda Bynes' License Was Suspended For Unpaid Tickets, Not Alleged DUI