Isn't It Ironic? Alanis Morissette Music Provokes Domestic Violence Incident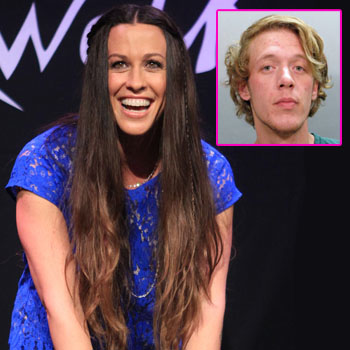 Some people really don't like listening to Alanis Morissette!
A Jacksonville, Florida man was arrested over the weekend after allegedly attacking his boyfriend with a plate because he was sick of listening to Alanis Morissette, who his boyfriend was "obsessed" with, and RadarOnline.com has the details.
Allen Casey, 24, was questioned and subsequently arrested for domestic violence at a nearby park after leaving his 33-year-old boyfriend, Todd Fletcher, with a gash on the side of his face during a domestic violence dispute, according to the Jacksonville Sheriff's Office, reports News4Jax.
Article continues below advertisement
Rihanna's Forgiveness Of Chris Brown Is 'Part Of The Healing Process' Says Domestic Violence Group
Chris Brown Wishes Rihanna Would Stop Talking About Beating Incident