Tameka Raymond Denies Using Ex-Hubby Usher: 'I'm Not A Gold Digger!'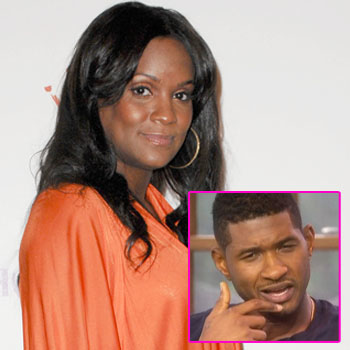 By Amber Goodhand - RadarOnline.com News Editor
Tameka Raymond wants to clear a few things up about her relationship with ex-hubby Usher Raymond and RadarOnline.com has a preview of her latest interview in which she says she is not the gold digger she's being portrayed as.
After her breakup with the Scream singer, Tameka was bombarded with gold digger allegations from his fans and she says it's a typical stereotype, which is actually an insult to the man!
Article continues below advertisement
"I think this is the typical stereotype. If a woman who has lesser means, even if she is successful and hardworking and does her thing in her own right, marries someone that's what they call marrying up, someone that has more means or more money, they're automatically a gold digger," Tameka told Entertainment Tonight in an interview airing on Wednesday night.
"I haven't seen one unity where someone hasn't been called a gold digger. The woman is always a gold digger. It's kind of an insult to the men because it means they're not lovable."
The 41-year-old has been slammed with tragedy this year: her split from Usher, the unexpected death of her 11-year-old son Kile and then losing full custody of her sons to Usher.
"The thing that happened with my son…I think I'm probably still in shock. I don't know how to really put it into words. It's very hard," Tameka said.
"But what I will say is, I still had to be a mom to my other boys."
Watch a sneak peek of the Tameka's interview with Entertainment Tonight here.