Exclusive
Patriots Safety Bret Lockett Says NFL Are 'Risking Player Safety' With Replacement Refs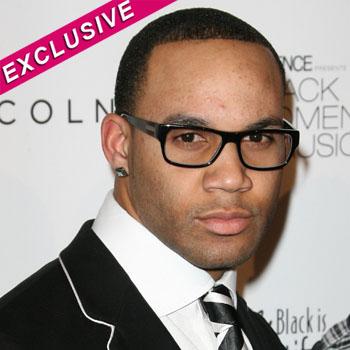 Article continues below advertisement
The league's standoff with the referees has players and fans fired up and many are taking to social media networks to relay their fury. Wisconsin state senator Jon Erpenbach even reportedly tweeted NFL Commissioner Roger Goodell's phone number and wrote, "Let's go to the phones!!"
Bret, 25, has been playing in the NFL since 2009 and says with the referee lockout the league is losing its credibility.
"It has just become one big joke," he told RadarOnline.com.
"What are they going to call next, a high-sticking or foul ball?!"
If the name sounds familiar, it's because Bret was linked to Kim Kardashian in 2011 when InTouch magazine reported she was involved in a six-month text message affair with him while engaged to Kris Humphries.
Kim adamantly denied the affair and told Jay Leno that Bret is "some guy that I've never ever heard of, met, texted, spoken to, anything...I don't even know who this person is."