Exclusive
On The Outs: LuAnn De Lesseps' Boyfriend Suspects She Cheated On Him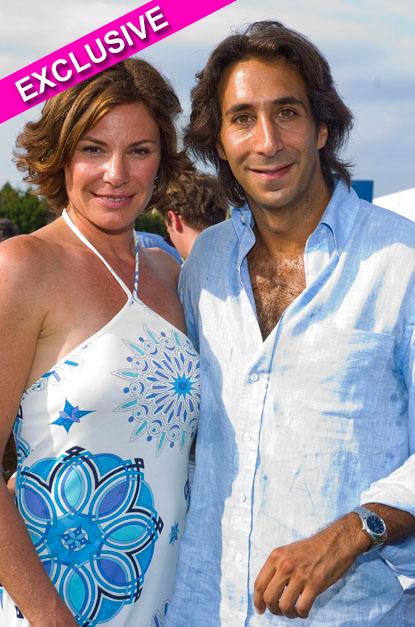 By Jen Heger - RadarOnline.com Assistant Managing Editor
LuAnn de Lesseps' younger boyfriend of eighteen months, Jacques Azoulay, suspects that the countess cheated on him with a Johnny Depp look-alike during a St. Barts vacation with her fellow housewives, RadarOnline.com is exclusively reporting.
"Jacques suspects that LuAnn cheated on him during the vacation as she was caught in a bold faced lie," a source close to the couple tells RadarOnline.com. "She told him that she had run into her Italian friends at the nightclub and brought them back to the vacation rental house. However, she has admitted that she lied and didn't bring Italians back to the house and that it was the Johnny Depp look-alike that was there, but hasn't really offered any valid or logical excuses to Jacques.
Article continues below advertisement
"LuAnn is blaming the producers of the show, saying they edited it to make it look like she cheated. Things are VERY strained between Jacques and LuAnn right now because he just doesn't know if he can trust her. If she lied about just a mundane fact regarding who she brought back to the house, what else could she be lying about?"
The Countess took to her Bravo blog on Tuesday to deny the cheating allegations. "Character counts and honesty matters. I'm sorry I concocted a story about my 'Italian friends' coming back to the house," she wrote. "I admit that my problem is the cover-up not the crime. I can assure you once again that nothing happened with Tomas. Fudging the truth always turns out bad. So learn from my mistake and remember that appearances do matter especially to the people who love you.
"Jacques and I are very happy and he's forgiven me for my silly mistake. The ladies were relentless in their questioning of Tomas and his whereabouts and I felt bad that he got caught up in this mess. It was not Ramona's place to harass Tomas and he was our guest that evening and deserved to be treated better than he was. I didn't step in because to do so would have escalated the situation and would have made Tomas even more uncomfortable."
Article continues below advertisement
However, there's one little problem with De Lesseps mea culpa: "Jacques hasn't forgiven her for her 'silly mistake.' He doesn't think there is anything silly about this situation. Cheating allegations are nothing to laugh about in Jacques' mind, and he is going to see the rest of this play out. LuAnn doesn't want to talk about this anymore though and tries to change the subject whenever the cheating allegations come up," the insider says.