Lady Gaga Shaves The Back Of Her Head In Support Of 'Little Monster'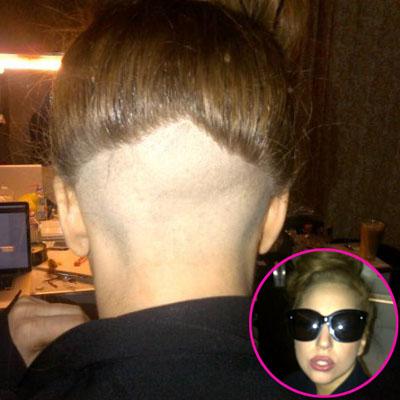 By Amber Goodhand - RadarOnline.com News Editor
Lady Gaga supports her 'Little Monsters' all the way, even if that means shaving the back of her head — which she did for one fan, and RadarOnline.com has the photo.
The 26-year-old pop star posted two photos on her fan website Tuesday night, one of which was a shocking photo of the back of her head completely shaved and the message, "I did it for u Terry. I'm sorry about ure mommy. She has princess die, but were all princess high."
Article continues below advertisement
Gaga also posted a photo of herself from the front showing that the head shaving didn't change her famous look.
"But we still have glamour in the front. ARTPOP," she wrote.
The New York native is known for taking wild risks with her look, and also encouraging fans to be themselves and voice their opinions no matter what — which she does herself — giving her a unique position in pop culture.
Lady Gaga's head-shave followed on the heels of former American Idol contestant Kellie Pickler, who completely shaved her head last week in support of her best friend who was recently diagnosed with breast cancer.