Lady Gaga: 1st Twitter User With 25 Million Followers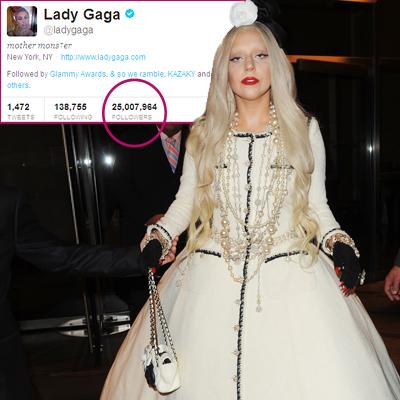 Lady Gaga further cemented her status as the reigning queen of pop culture by being the first Twitter user to surpass the 25 million mark Thursday.
The Telephone singer tweeted, "#25milliontweetymonsters wow! I'm officially feeling like the luckiest girl in the world today."
Gaga's meteoric rise to fame has been on a similar trajectory as the social networking blog, both emerging in the limelight three years ago and gaining popularity ever since.
Article continues below advertisement