Kim Kardashian Insists She Did NOT Compare Her Divorce To A Fan's Cancer Struggle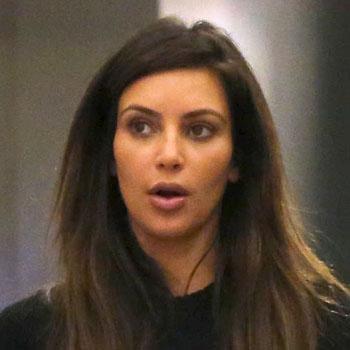 Kim Kardashian defended herself against critics and fans alike Friday, many of whom found offense in a recent interview the reality star did with The Guardian in the UK.
The reality superstar was accused in the interview of comparing her divorce battle with Kris Humphries to a fan's struggle with cancer.
This claim, Kim insists, is completely off base, offering that what she actually meant was that only in the toughest times do you learn who your friends are. A lesson that she learned in her split with Humphries.
Article continues below advertisement
"In no way was I comparing my own experiences to that of a cancer patient. I was merely talking about how there are times in your life, and everyone goes through them, when you find out who loves you enough to stand by you through thick and thin," Kim wrote on her blog.
Kardashian goes on to remind her fans that she is sympathetic to the plight of cancer patients. Her grandfather passed away from cancer and her grandmother is a cancer survivor.