Melissa Gorga Tackles Kim D For Talking Trash About Husband Joe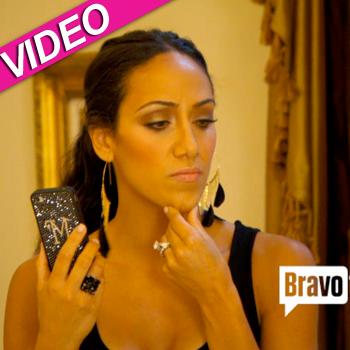 Melissa Gorga has more than her alleged stripper past to deal with on Sunday's episode of The Real Housewives of New Jersey.
While primping for a meeting with a record executive, Melissa get a surprise phone call from Kim "D" who wants to discuss rumors about Gorga's husband Joe's business dealings.
But Melissa is in no mood for a friendly chat.
You can catch a sneak peek here on RadarOnline.com.
Article continues below advertisement