Melissa Gorga Tweets About Release Of New Song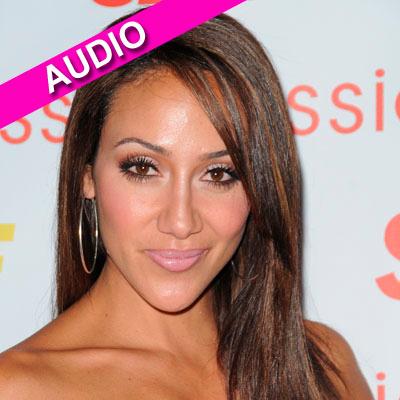 The Real Housewives of New Jersey star Melissa Gorga wants her fans to know her new dance single is out.
The reality TV star tweeted the good news Sunday to her nearly 402,000 followers: "Get #IJustWanna on @amazon OUT NOW! iTunes Coming Soon! pic.twitter.com/OMJCHp3O."
I Just Wanna is Gorga's fourth single, following On Display, Rockstar and How Many Times, which she wrote for Joe Gorga, her husband of seven years.
Article continues below advertisement
"I saw you size me up when I walked in the club, like 'who does she think she is?' Trying to fuel the drama. But I know best because mama told me if I have nothing to say, then say 'shh,'" Melissa sings in I Just Wanna; the song also features rapper Santino Noir.
Late Sunday, Melissa's husband Joe tweeted in support of his wife: Yes! #IJustWanna! Is number 39 on iTunes! Let's make it #1.
Gorga has shown previews of the video for the new single, and a preview of the track was released when she was interviewed by Ryan Seacrest.