Heidi Klum: 'I Never Looked At Another Man' While With Seal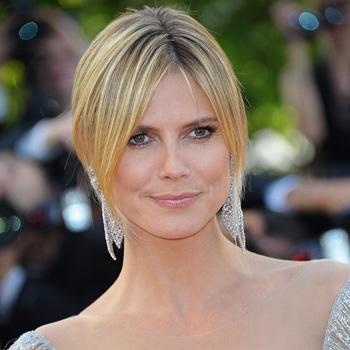 Heidi Klum is opening up to Katie Couric about her painful and very public divorce from Seal.
"When we were together, I never looked at another man," the supermodel says in an episode of Couric's new talk show to be broadcast Wednesday.
Klum was responding to Seal's comment that she was "fornicating with the help" while married, a reference to her relationship with her bodyguard Martin Kristen.
Article continues below advertisement
"It was a unique choice of words . . . I'm used to it. Other people aren't," she told Couric in an excerpt of the interview reported in The New York Post.
The surprise split between the Project Runway star and the singer turned ugly when Seal took his anger about his wife's new romance with the bodyguard public after photos of the pair acting cozy on vacation in Sardina went public.
As RadarOnline.com reported, Seal then backtracked some, "clarifying" that he wasn't accusing Heidi of cheating while they were still together but pointing out that they are still married.