REPORT: Heidi Klum And Seal To Divorce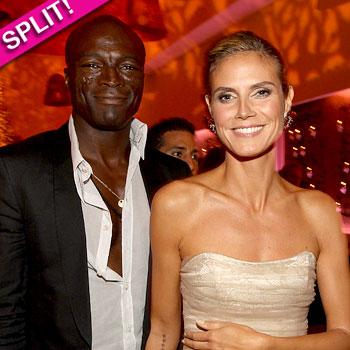 Heidi Klum and Seal are on the verge of divorce, according to published reports.
Papers are expected to be filed in Los Angeles County next week, but it's unclear whether it will be Heidi or Seal who files.
The couple wed in 2005 at Seal's lavish vacation home in Mexico. They have four children, and became famous for renewing their vows every year at festive parties with their friends.
The Project Runway producer/host and the soulful singer were last seen together January 7 on an outing with their kids. Seal was spotted alone Friday at L.A.X.
Article continues below advertisement
Neither of their reps has yet to comment.
RELATED STORIES:
Heidi Klum Moves Her Famed Halloween Bash To Vegas
Hollywood's Hardest Working Girls