Gwyneth Paltrow Opens Up About Postpartum Depression, Having More Kids And Marriage Complications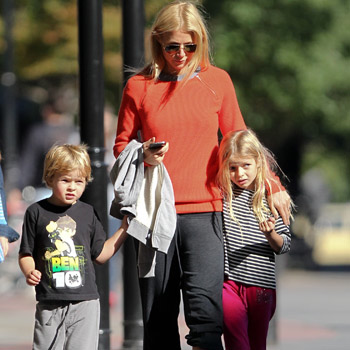 Having her last child may not have been a cakewalk and she may be pushing 40, but Gwyneth Paltrow is still considering expanding her family.
The Academy Award winning actress, who is turning the big four-oh on September 27, opens up about her personal life in the October 2012 issue of InStyle, sharing details with her designer pal, Diane von Furstenberg, who conducted the interview, about her postpartum depression, her relationship with her family and husband, as well as her feelings about having more children, and RadarOnline.com has the details.
Article continues below advertisement
"After he Moses was born I had postpartum depression," Gwyneth reveals. "It was a difficult time, and because of that I believe I have an extra empathy for him, and he for me."
But despite her suffering and her age, Gwyneth has not ruled out the option of having more children.
"My brain says, 'Oh, I think I'm done, the kids are big now and I don't want to go back to changing diapers.' But a part of me would love to have another. Of course, I'm old now!"
Though Gwyneth refers to her late father, Bruce Paltrow, as her "lucky, love-of-your-life" relationship, she notes that the "easiest thing" about being with her husband, Coldplay rocker Chris Martin, is their friendship.
"We laugh a lot – and at the same jokes. We like the same music and like to do the same things."
However, it isn't always easy when two "artistic temperaments" get together, and the actress reveals that they give each other space to avoid conflict.
Article continues below advertisement