Gwyneth Paltrow On Postpartum Blues: 'I Felt Like A Zombie'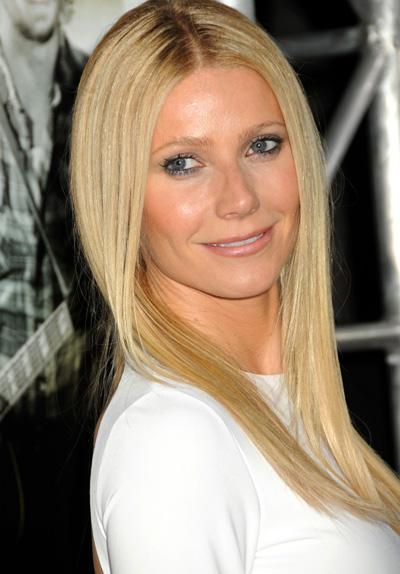 Gwyneth Paltrow hasn't always been full of Glee.
In a brutally frank interview, the Country Strong star told Good Housekeeping that following the birth of her son Moses, "I felt like a zombie. I couldn't access my heart. I couldn't access my emotions. I couldn't connect."
The mother-of-two, who's married to Coldplay's Chris Martin, said she "just thought it meant I was a terrible mother and a terrible person."
Article continues below advertisement
It would be her husband Martin who would pinpoint the condition, Paltrow said.
"About four months into it, Chris came to me and said, 'Something's wrong. Something's wrong,'" Paltrow told the magazine. "I kept saying, 'No, no, I'm fine.' But Chris identified it, and that sort of burst the bubble.
VIDEO: Watch Gwyneth Paltrow Get Her Star
"I thought postpartum depression meant you were sobbing every single day and incapable of looking after a child," the 38-year-old beauty said. "But there are different shades of it and depths of it, which is why I think it's so important for women to talk about it.
"It was a trying time," Paltrow said. "I felt like a failure."
Paltrow's interview appears in February's Good Housekeeping.
Paltrow's new flick Country Strong, which co-stars Tim McGraw, hits theaters Friday.
RELATED STORIES: