Busted In Big Ones! 10 Celebrities Who Have Been Caught Lying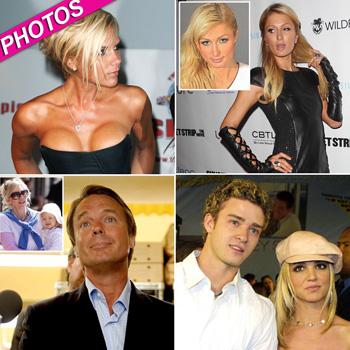 A little white lie never hurt anyone, or did it?
Hollywood stars are famous for getting themselves in trouble with their far from little fibs, getting publicly busted in the biggest lies. From scandalous affairs and plastic surgery to shaving years off their age, RadarOnline.com has photos and details about 10 celebrities who have been caught lying!
Lindsay Lohan has never been considered one of the most honest Hollywood stars. Some of her most infamous fibs include pinning her high-speed chase on her passenger and claiming that cocaine found in her pants did not belong to her because she had borrowed them from someone else. She's also been accused of lying when she denied stealing a necklace from a Venice boutique. and when she claimed her failure to appear in court was because her passport was stolen.
Article continues below advertisement
"I did not have sexual relations with that woman," were the famous words declared by then President of the United States Bill Clinton after the Monica Lewinsky scandal broke. Bill later went on to clarify that "it all depends on what the meaning of 'sex' is," after it was revealed that he did, in fact, receive oral sex from his former intern.
Britney Spears insisted for years that she was a virgin and didn't believe in sex before marriage, before her former boyfriend Justin Timberlake not-so-subtly insinuated that wasn't the case. The pop princess finally revealed to W magazine in an interview that she was "not that innocent."