Britney Spears' Sexual Harassment Case Settled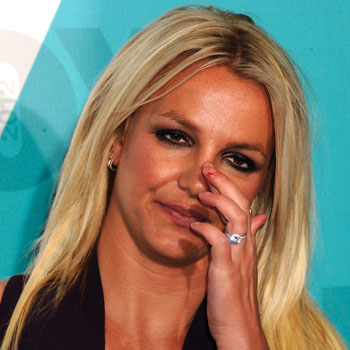 Article continues below advertisement
In the legal documents, Flores alleged Britney was a "naked menace" to work for and would intentionally drop her cigarette lighter when Fernando was with her, bend over to pick it up and expose her "uncovered genitals."
Britney, 30, has always denied the claims but decided to settle, with an amount that's believed to fall short in covering Flores' legal costs.
However, because the Till the World Ends singer is still under conservatorship due to an unnamed medical condition, the deal won't be approved until the probate court gets a chance to sign off on the papers, which should be a formality.
Meanwhile, fans will be able to see Britney in action tomorrow as an all new season of The X Factor kicks off.
In an interview on Tuesday's The Ellen DeGeneres Show, Britney claims to have modeled her "nasty" judge approach on The X Factor honcho Simon Cowell!
"I used constructive criticism. I learned from the best," she told the host.
"I prefer to be honest. I think that's the best way to go. I wouldn't want to be told something and then waste seven years of my life. I feel like it's the thing to do."
MORE ON:
Celebrity Justice
Article continues below advertisement
Demi Lovato Pushing For Khloe Kardashian On X Factor
Britney Spears Bares Banging Bikini Body