What Is Boosting? Inside Secret Cheating Tactics Of The Paralympics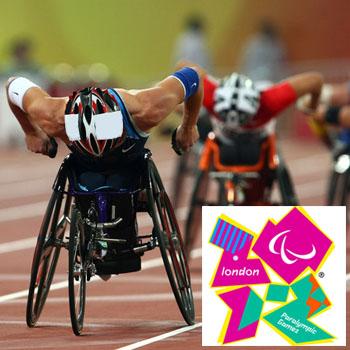 By Debbie Emery - RadarOnline.com Reporter
The world of professional sports is regularly rocked by steroid scandals such as last week's revelation that cycling superstar Lance Armstrong was to be stripped of his seven Tour de France titles because of doping charges, and now RadarOnline.com can report that cheating even occurs at the Paralympics.
The illegal and dangerous practice of "boosting" is more prevalent at the Paralympics than spectators realize, with most people following the games not even aware of its existence!
Article continues below advertisement
The term refers to when physically-disabled athletes -- especially those with spinal cord injuries -- deliberately hurt themselves to boost their performance because the self-inflicted pain increases their blood pressure and heart rate.
Extreme acts such as strangling their own testicles, breaking bones, stimulating muscles with electric shocks or blocking catheters are all common ways of boosting. While they sound excruciatingly painful, the athletes can not feel the injury.
As RadarOnline.com previously reported, the 2012 Paralympics kicked off this week in London, where 5,000 athletes will compete for 170 gold medals, watched by excited crowds that will include Prince William and Kate Middleton. The athletes competing have a wide range of physical disabilities including amputation, blindness, cerebral palsy and mobility disabilities.
While the unusual method of cheating is largely a secret vice of the sports world, athletes reveal that it is not a new phenomena.
Article continues below advertisement
"Boosting is one of those things that has been around for as long as I've been around for, which is a long time," said Paralympian Australian swimmer Karni Liddell, reported ABC.Net.Au in Australia.
"It's just one of those things, it's like anything with cheating and sport. It's a very unique Paralympic way to cheat in sport and quite hard to detect as you can probably imagine."
According to the BBC, at the 2008 Beijing Olympics, an estimated 17 per cent had used the banned technique to enhance their performance, despite the method being strictly banned by the International Paralympic Committee (IPC).
"There have been times where I would specifically give my leg or my toe a couple of really good electric shocks," Canadian quadriplegic, climber Brad Zdanivsky confessed to the BBC. "That would make my blood pressure jump up and I could do more weights and cycle harder – it is effective.
"I took it a notch further by using an electrical stimulus on my leg, my toe and even my testicles," he revealed. "It can actually stop your heart. It's very unpleasant, but the results are hard to deny. The saying is that winners always want the ball, so it doesn't matter if it's unpleasant, it gets results."
Article continues below advertisement
As well as being illegal, numerous dangerous side affects of boosting, which is medically known as "induced autonomic dysreflexia" include stroke, internal hemorrhaging, neurological abnor­malities, visual disturbances, hypertension and even death.
Professor Andrei Krassioukov, who teaches medicine at the University of British Columbia in Canada, voiced his concern over the practice, which is most commonly used in wheelchair basketball or rugby and hand-cycling.