Exclusive
'Real Housewife' Adrienne Maloof Hauled To Court Over Custody Dispute Of Three Sons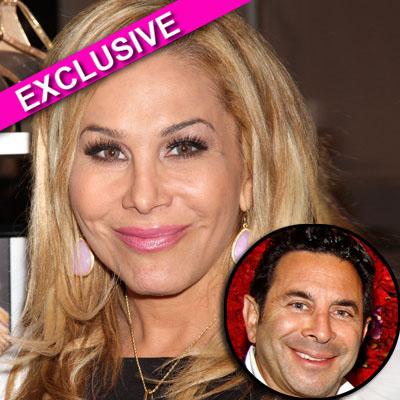 By Jen Heger - RadarOnline.com Assistant Managing Editor
The Real Housewife of Beverly Hills star Adrienne Maloof and her estranged husband, Dr. Paul Nassif, will likely be back in court Tuesday morning over a nasty custody dispute involving their three sons, RadarOnline.com is exclusively reporting.
Nasiff was so upset about the dispute that he hauled Maloof to court last Friday in a desperate attempt to resolve it, but the judge was not able to hear the matter because he was involved in another trial.
Article continues below advertisement
"A custody dispute over the three boys has arisen, and Paul felt that the only way to get it dealt with was to go to court on an ex-parte (emergency) basis on Friday. The judge was in another trial and unable to hear the matter, even though Adrienne and Paul were at the courthouse all day with their respective lawyers. They holed up in the cafeteria all day attempting to mediate and settle the matter, but they were unable to come to an agreement," a source close to Nassif exclusively tells RadarOnline.com.
"At this point, it appears that the only way this can be resolved is a decision by the judge. Paul and Adrienne are planning to be back at the courthouse with their lawyers on Tuesday morning, as the clerk told their lawyers that the judge would have time for them on Tuesday," the insider added.
As we previously reported, Nassif filed for divorce from Adrienne last Monday, August 27, citing "irreconcilable differences."
Article continues below advertisement
"This is turning out to be a very, very nasty divorce proceedings so far, and the fact that Paul and Adrienne had to go to court on an emergency basis this early in the proceedings isn't a good sign," the insider previously told us.
Maloof said on Twitter, "Looking forward to a great weekend! Celebrating my birthday and spending time with my boys... What is everyone doing? Nothing better then a long weekend of relaxing and hanging with my kids..."