Rupert Sanders' Wife Liberty Ross Posts 'Freedom' Photo On Her Blog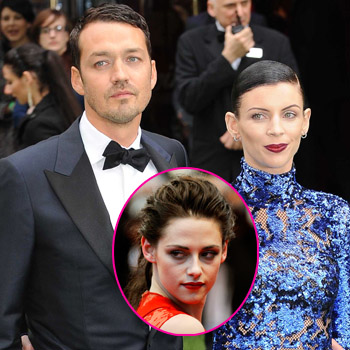 Article continues below advertisement
Ross simply posted a photo of an eagle soaring through the air, implying freedom and independence.
"Free as a bird? Good luck to you Liberty," one commenter wrote.
Another fan wrote in response to the photo, "Which ever way you soar do it for you and your kids and no one else. God bless you Miss Liberty!!!!"
This isn't the first time Liberty has sent a message without any words — the mother of two has been consistently photographed without her wedding ring on and earlier this month wearing a large crucifix necklace, which some speculated was her way of telling Twilight star and "trampire" Stewart to stay away.
D. B. Sweeney Gets Trashed By Twilight Fans For Calling Robert Pattinson A 'Douche'
'Kristen Stewart Is A Trampire' T-Shirts Now On Sale
Scandalous Silence: Kristen Stewart Refuses To Talk About Robert Pattinson