Welcome Back Kotter Star Ron Palillo Dead At 63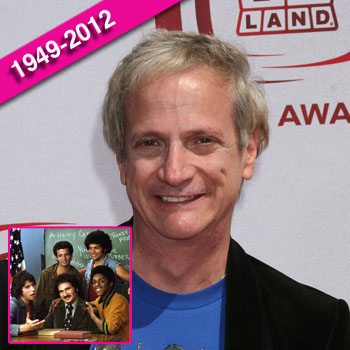 Ron Palillo, who played class clown Arnold Horshack on the 70s hit Welcome Back, Kotter, died at 63 Tuesday from a heart attack at his Palm Beach Gardens, Florida home, RadarOnline.com has learned.
Palillo's longtime partner Joseph Gramm found him early Tuesday, and the actor was pronounced dead at the hospital.
Palillo, a cigarette smoker, starred on Welcome Back, Kotter from 1975 to 1979 alongside a rising John Travolta. Since 2009, he'd been an acting instructor at Palm Springs' G-Star School of the Arts.
Article continues below advertisement
"He was the greatest guy," G-Star Academy founder and CEO Greg Hauptner told the Palm Beach Post, "He could have come in with an ego and he didn't. He was appreciative of working with the kids, and the kids love him."
Palillo's friend Stacy Sacco said the actor "just couldn't have been more fun and intelligent or talented.
"He was an amazing human being," Sacco told the paper. "He was a shining star."