Real Housewives Of New York Have Fabulous Vacation Homes: Take A Peek Inside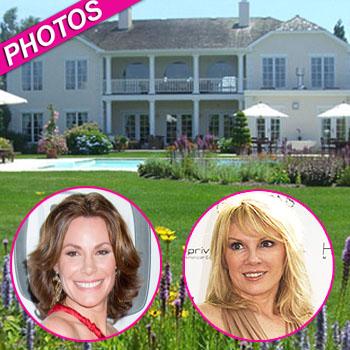 Article continues below advertisement
"My favorite thing about summer is my flexible schedule. I love being in the Hamptons and relaxing while spending time with my family," she said.
"My summer days and nights are filled with swimming with the kids, lounging on the beaches and making forever lasting memories with friends and family. An added bonus is there's no slaving over homework during the summer!"
Ramona showed off her stunning Southhampton abode, which has a tennis court and a swimming pool, and says she loves gardening.
"I love the backyard of my home and entertaining there with groups of 8 to 16 for lunch. It overlooks a pond and I have the most gorgeous flower beds and potted plants," she said.
"I love cutting flowers from my back yard and putting them in vases throughout my home."
LuAnn also has a swimming pool and a tennis court, which she says is her favorite . "My favorite thing about summer is playing tennis with my kids and family,' LuAnn tells the website. "Jacques is a great tennis partner!"