Nikki Sixx Calls John Mayer Fans Homophobic F Word Slur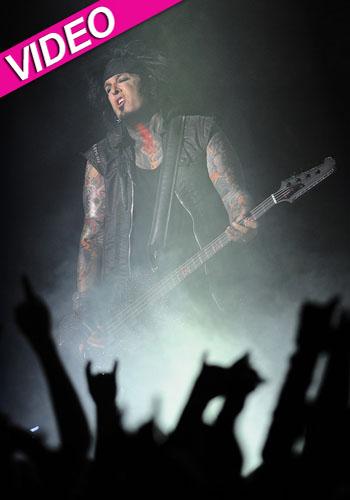 WARNING: Video contains explicit language.
It's not just Nikki Sixx's music that's outdated.
The Motley Crue rocker spewed the homophobic f word slur towards John Mayer and his fans during a concert in Phoenix, Arizona earlier this month, and RadarOnline.com has the video.
"I said f**k you motherf**ker…these are Motley Crue fans and Kiss fans, they don't give a f**k," Sixx screamed at his fans.
Article continues below advertisement
"This isn't a f**king John Mayer f**ing fa***t concert!"
Sixx was trying to get the crowd pumped up during the August 12 show with the obscenity-laced rant but his homophobic slur missed the mark.
"Is this a Madonna concert motherf**ker?" he screamed.
A few days later, the rocker -- who has a history of onstage bad behavior, particularly a 1997 incident in which he used the N-word -- tweeted, "I am only responsible for what I say not what you understand."