Exclusive
DWTS Pro Kym Johnson Claims She Gained Weight In The Off Season!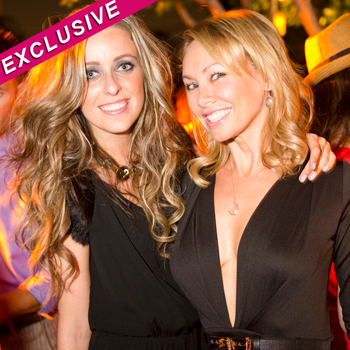 Article continues below advertisement
"I probably have gained weight in the off season," she said, but those pounds definitely couldn't be seen with the naked eye.
"Once I start training I get in better shape but I try to stay in shape in the off season," Kym said.
"I've been hosting my own show all about fitness and that kept me in shape. I go outside and hike and do Pilates, a little bit of dancing. I keep dancing."
Kym is paired with her original partner Joey Fatone in the upcoming All Stars season and they started training on Friday she said.
"He's a great dancer already," she said of her partner. "We know each other, danced together in season four, so we're reunited and it feels so good!"
Kym also revealed what she thinks is the best dance to kick a body into shape: "The jive! It's such a high energy dance that you can do."
Kym said that this is going to be a tough season, but she's not worried.
"Someone else is going to have to go home in the finals!"