What Scandal? Kristen Stewart Beats Out Jennifer Lawrence For New Movie Role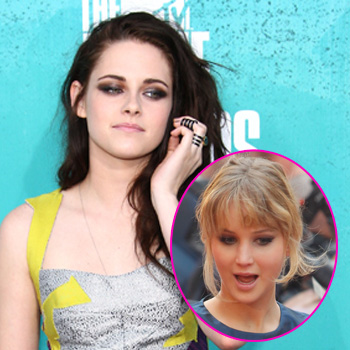 Article continues below advertisement
While that's good news for Kristen, there's still no word yet whether a sequel to Snow White and the Huntsman is in the works and if her philandering director and one-time lover, Rupert Sanders, will have a shot at it.
As RadarOnline.com first reported, Rupert's wife, Liberty Ross has given a stern warning to the British director that he better not even think about stepping foot on set with Kristen again if he plans to salvage his marriage.
"Liberty let it be known in no uncertain terms that Rupert can't direct the sequel to Snow White and the Huntsman," a source revealed.
"They are trying to work things out after he was caught having an affair, and that is one of the sticking points. She just doesn't want him to ever work with Kristen again.
"Rupert is obviously disappointed because Snow White and the Huntsman was his directorial debut, and he had hoped on building on that with a follow-up after some decent reviews."