I Have Bombshell Boobs Too! Drunk Kris Jenner Bares Her Cleavage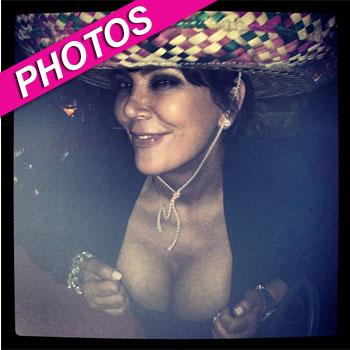 Article continues below advertisement
"TWITTER OR TITTER??" Jenner captioned a photo of her bombshell boobs.
"And that's with a reduction!" Khloe added. "Damn shawty!
"Is it wrong to take advantage of your drunk mother???? Hummmmm."
Later on in the evening, Jenner joked that her account had been hacked.
"How are you hacked when you are posing for your own pictures???? LOL drunkie," Khloe, who was the designated driver of the evening, teased.