Kris Jenner, Khloé Kardashian And Nicole Richie Get Their Sombreros On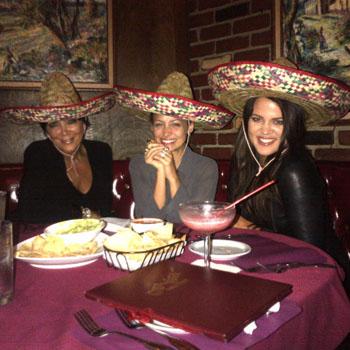 Just call them the Three Amigos! Kris Jenner, her daughter Khloé Kardashian and their friend Nicole Richie went out for some Mexican food Friday night and did it in style.
The ladies all wore huge sombreros for their get-together at Casa Vega, a popular eatery in Sherman Oaks.
"Friends For 18 Years," Kris tweeted about 30-year-old Nicole.
Missing from their "Kickin It Mexican Style" dinner was Kris' husband and Khloé stepdad, Bruce Jenner.
Article continues below advertisement