Kathy Ireland Rents Out Luxury Hawaii Home For Weddings And Vacations - Take A Look Inside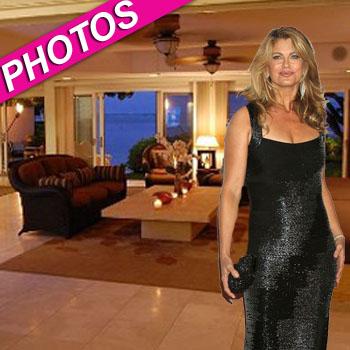 Planning a destination wedding or a luxury family reunion in Hawaii? Supermodel-turned-business mogul Kathy Ireland has just the place for you!
It turns out that among the countless companies controlled by Kathy Ireland Worldwide is Kathy Ireland Weddings, which stages lavish nuptials at five different private estates in Hawaii and California.
Her company actually owns more than 10 properties, including both of the Hawaiian locations. It was purchased from John Travolta and Kelly Preston a number of years ago, and totally renovated and refurbished.
Article continues below advertisement
Mel Gibson's Amazing Mansion Goes On Sale For $33 Million: Take A Peek Inside