Kathy Ireland Named World's Richest Supermodel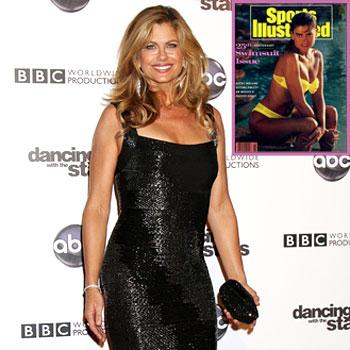 Forget Kate Moss and Kate Upton. Kathy Ireland is the world's richest supermodel, and by a landslide.
The former Sports Illustrated swimsuit cover girl -- her first cover in 1989 remains the mag's best-selling issue ever -- Ireland is now worth an estimated $350 million, according to Forbes.
The Santa Barbara mom of three has made her millions by selling products graced with her name and guarantee of great value for the money. She sells everything from furniture, ceiling fans and windows, to candles and kitchen knives.
Article continues below advertisement
She owns a TV production company, partnered with Elizabeth Taylor on a jewelry line, and with gross retail sales of $2 billion, she sells TWICE what Martha Stewart does.
With Dancing with the Stars as one of her infrequent failures -- she was eliminated in the second week of the 2009 season -- the Kathy Ireland name is now slapped on 15,000 products. Not one of them is a swimsuit.
RELATED STORIES: