Exclusive
Katherine Jackson Never Asked Estate To Pay Costs Of Janet's Las Vegas Home, Says Lawyer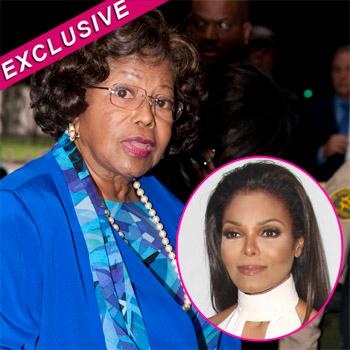 Article continues below advertisement
"There were no specialized documents related to Janet Jackson's home in Las Vegas. I have no idea where that report came from."
Early Thursday a website reported that Katherine had asked the executors to pay the mortgage on Janet's Vegas home, but is now reporting the money requested isn't for the mortgage, but for "toilet paper."
Meanwhile, a judge is expected to sign off on a new custody agreement involving Michael's three children in which Katherine and grandson TJ Jackson, will be co-guardian of the children.