Carole Radziwill Slams Countess LuAnn De Lesseps Over 'Racist' Indian Remark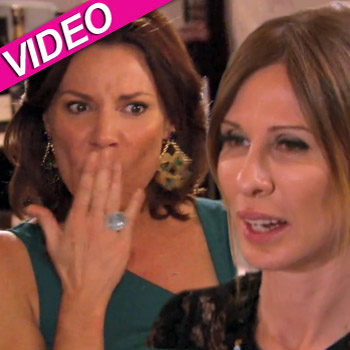 Article continues below advertisement
Carole incredulously says, "Native American … I don't know … everyone over the third grade …"
The Countess tries to blow it off, saying her boyfriend "always calls me his Wild Indian," which doesn't offend her.
Carole says in an off-camera interview that the LuAnn's words rubbed her the wrong way, as Native Americans have a "history of being neglected, discriminated against and abused.
"And that is something you don't joke about," she adds.
Carole explains to the Countess, "I think the point was that Native American vs. Indian … nobody says Indian anymore because it's politically incorrect," but the Countess isn't swayed.
"Isn't there a museum in Washington called the American Indian Museum?" she asks in an off-camera interview.
See the rest of the drama unfold when The Real Housewives of New York City airs on Bravo at 9/8c Monday.
In the meantime catch you RHONYC fix by watching the sneak peek below: