Double The Trouble! Peek Inside The Lives Of Abby & Brittany, The Conjoined Twins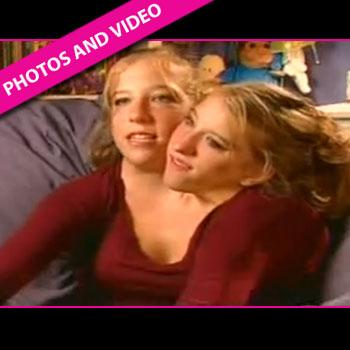 By Alexis Tereszcuk - RadarOnline.com Entertainment Editor
Abby and Brittany Hensel are just like any regular 22 year olds — boy crazy, going on job interviews, driving and doing everything else their friends do — except they star in their own reality show, and they are conjoined twins!
The girls are starring in Abby & Brittany on TLC where they've opened up their lives for cameras to document the next chapter as they graduate from college and hit the job market.
Article continues below advertisement
Audiences are getting to know the girls who have slowly entered public life over the years, with various television appearances showcasing their lives, but this is the first series to take an in-depth look into their daily routines.
"When it comes to decisions we definitely compromise, obviously," Abby says, and her sister chimes in immediately, saying "we have to, all the time."
The twins, born March 7, 1990, have very different personalities and tastes, with Abby the stubborn one and Brittany the joker, but they've reached an understanding when it comes to dealing with each other.
"We take turns on things that we want to do and work out where each of us is happy and try to find a happy medium between things," Abby says.
The girls have two spines, which join at the pelvis, two hearts, two stomachs, three kidneys, two gall bladders, four lungs (two are joined), one liver, one ribcage and a shared circulatory system. They share all organs from the waist down, including the intestine, bladder and reproductive organs. They were born with three arms but one was surgically removed when they were infants and at age 12 they had surgery to correct their scoliosis.
Article continues below advertisement
Abby and Brittany lead their lives in their small farming community like any other young women. They play the piano and even drive, with Abby pressing the accelerator and Brittany controlling the signals.
The Minnesota natives are now searching for their first jobs, but they're being pragmatic about their employment opportunities and outlook.
"Oh right away we're going to get one salary because we're doing the job of one person but as the experience rolls in we can hopefully get more."